In the center of Amsterdam, houseboat Ms. Luctor, on a breathtaking location, a stylish and romantic houseboat with all modern comforts, fantastic breakfast, bikes and a canadian canoe

Great reviews
You might want to check us on
tripadvisor,
airbnb
or any other platform, and you will find that all of our guests are full of praise, and are sorry to leave!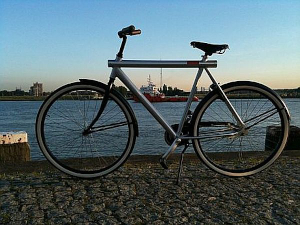 CO2 emission reduction
If you decide to come by boat or train we give you 5% reduction!
Own entrance

A romantic houseboat with three rooms, and own entrance into the wheel cabin. From there you enter the deckhouse, coffee, tea, and the shower and toilet. Three steps down into the captain hut: an intimate but surprisingly spacious bedroom with a double bed. If sunny we serve your terrific breakfast on the large jetty. We run our ship in a environmental responsable way with solar energy, organic products, etc.



Prices

(Minimum stay of 2 nights)
16 March 2019 - 15 october 2019 : night € 140.
week € 840.

16 october 2019 - 1 january 2020 : night € 135.
week € 810.

1 january 2020 - 15 march 2020 : night € 141.
week € 846.

16 march 2020 - 15 october 2020 : night € 147.
week € 882.

(not always possible) one night € 160.)

Prices incl. 10% tourist tax, wifi, breakfast, bikes and canadian canoe.
50% payment in advance, and 50% cash on arrival.
Adress: Westerdok 103 1013AZ Amsterdam Netherlands
+31622689506 info@boatbedandbreakfast.nl

<